Mercedes-Benz E-Class 213 Accessories & Spare Parts
Tuning & Exterior, Rims & Wheels, Spare Parts, and more
Refine your E-Class 213 with original tuning & accessory parts from Mercedes-Benz. Rims, floor mats, optical packages, front and rear aprons, diffuser with exhaust covers, brakes and more from Mercedes-Benz, AMG, Brabus.
Vehicle refinement - tuning & exterior
Find matching items in the category Caterpillar exterior like optics packages from Brabus or AMG, front and rear aprons of the AMG engines, diffuser packages including exhaust covers and much more for your E-Class 213. We offer products for all catwalk variants of saloon W213 and station wagon S213.
Vehicle refinement - tuning & interior
In the category Interior you will find floor mats for various applications, such as rubber mats for the cold winter months, rips or high-quality velor floor mats for the summer. Furthermore, you will find helpful products for storage, interior finishing and cleaning of your Mercedes-Benz E-Class.
Spare parts, brakes & wearing parts
The next brake change of your E-Class is pending? Brake discs, brake pads or wear transmitter. No problem! In our category Spare Parts & Wear Parts you will find all the products you need for your next service appointment.
Now round off your E-Class optically with beautiful rims. We have rims and complete wheels from all well-known manufacturers on offer: Original Mercedes-Benz, AMG, Lorinser and Brabus.
Exciting news, vehicle conversions and much more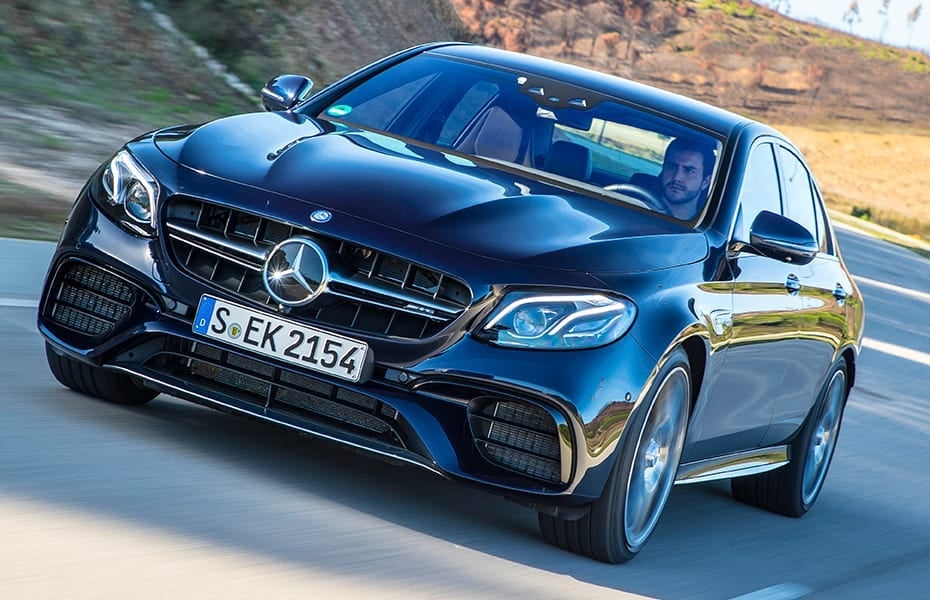 E 43/63 AMG Retrofit for E-Class W213
E 43/63 AMG optics now available in the Kunzmann online shop. Equip with your Mercedes-Benz E-Class W213 simply ...
read more